Do you want your business to be digitally secured? In this article we will give you a simple and no-cost tip that may save you a dozen hours of confusion and frustration because of an act of cybercrime.
Anyone can be a victim of cybercrime. Both big and small companies. Only in 2021 we heard breaches in big names such as Robinhood, Dropbox, Bombardier, T-mobile, and GoDaddy. The victims are as numerous as, but not limited to, 1.2 million Managed WordPress customers, 40 million T-mobile customers, and 7 million Robinhood customers.
Looking at those companies' services, it is very likely that you use it too. Or, maybe you are their competitors' customer. Don't you use some of their services: web hosting, third-party file transfer, large-size file storage, share trading, and communication?
The fact that those kinds of companies had security problems means that your data is prone to be stolen. You don't want your financial, business, customers, and personal data to be read by someone not authorized to do so.
Do you subscribe to countless software applications?
The problem is that your organization does not only use those types of software applications. Your organization also has a productivity software to produce documents and presentations such as Google Workspace and Microsoft 365. And although that software has a chat feature, you have another application special for chat and video calls. You may even have more than one for this purpose, for example: Zoom, Webex, and Jitsi.
For your social media marketing, you subscribe to a certain app for trendy designs such as Canva. In addition, to help your clients do transactions faster, you install a payment app. The list goes on with softwares for accounting, customer relationship management, inventory, and so on.
You may now realize that your business has many subscriptions and still some more that you no longer remember. The booming of software development in the last decade gives us plenty of software choices with their respective advantages. They usually come with free trials. You enjoy the convenience of using them and decide to subscribe as the monthly subscription fee is pretty cheap.
In one networking event, you hear from your fellow entrepreneurs about an application useful for developing their business. You go home and check it out with its free trial, the rest is history.
As there is no software perfectly suited to a user's need, you may even register a couple apps for a single purpose. Not satisfied with a minor feature in an app, you sign up for another app good in that feature. However the latter also has disadvantages which bring you to another one. At the end the number of your tool applications is a little uncontrolled. The pitfall occurs at the start of your subscriptions when they ask your consent to access your data. What happened to those large companies above may also happen to the companies you share your data with.
So, the more applications you have, the higher the risk of losing your information's confidentiality. In other words, when you don't know how many parties and whom your data has exposure to, your security alarm should be buzzing and you need to act now.
Time to Declutter
Start with making a list of all software applications you have signed up for. Mark the ones that you still regularly pay the subscription fees. Then go through the list whether you still use each of them. The functions of some of them may now be overlapped as applications are updating themselves according to new customers' needs.
Be certain to trim its number. Unsubscribe and delete the unused apps.
You will then find your work environment has a lighter burden: lower security risk to manage, less monthly expenses, and clearer view of what tools you have to help your work.
Tidying up your digital subscriptions is one of the low-hanging fruits that you can pick for having a digitally secured business. Others are not using the same passwords for all accounts (employing password manager is highly recommended) and not leaving your open laptop unattended.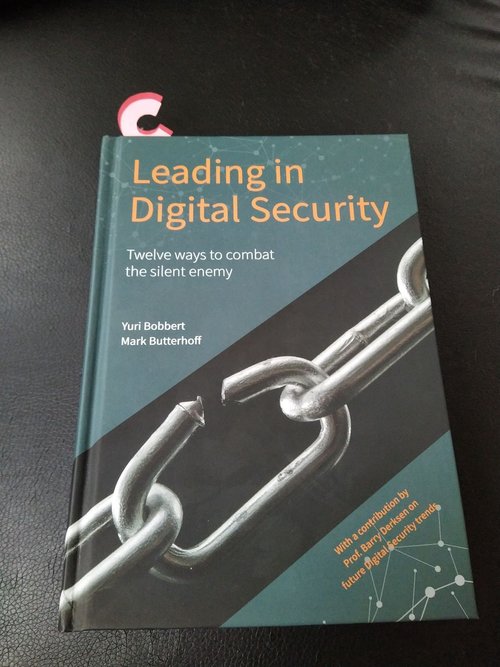 As trivial as this tip may sound, administrative control is the basis for protecting your business' online presence. Bobbert and Butterhof in their book Leading in Digital Security point out that the main problem in business information security is the human factor, not technical or financial aspect. They believe that changing people's mindset into preventing the disaster, rather than managing it, is the key. That has to be shown in people doing basic daily activities such as consistently monitoring their softwares. We conclude this article by quoting them "the effectiveness of cybersecurity will not increase when more money is added to the IT budget for cybersecurity…" But your willingness to do no-cost, simple tips like sorting out your subscriptions will.